AeroElectric Connection
How to fabricate fusible links . . .

---
---
---
---
---
---
---


March 2023: Process Update. Bench tests show
that catestrophic destruction of 22AWG Tefzel
wire is totally contained in generic silicone
sleeving. Fiberglas reinforcement is
not necessary. This MUST be silicone, Vinyl
or PVC won't cut it! Thanks for the heads-up
Charlie.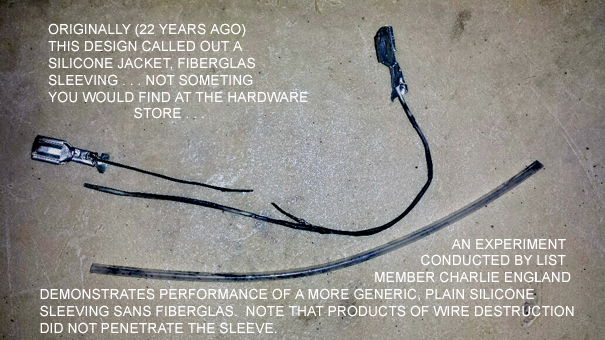 ---
03/09/22